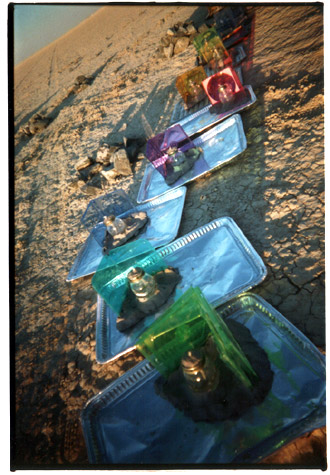 The lamps cast light through colored CD cases, creating gently flickering fields of subtle color on the playa.
We built the cairns on baking sheets to facilitate moving them; every night for a week, the cairns were torn down and reconstructed in a new pattern.
The name comes from a tradition in south India: a kolam is a geometric mandala drawn in flour on the doorstep of Hindu households by the matriarch.
Creating the pattern, she begins the day with an auspicious act, feeding unfortunate insects. She also invites the attentions of Laxmi, goddess of luck, who may feel welcomed into the house.